Featured Properties
---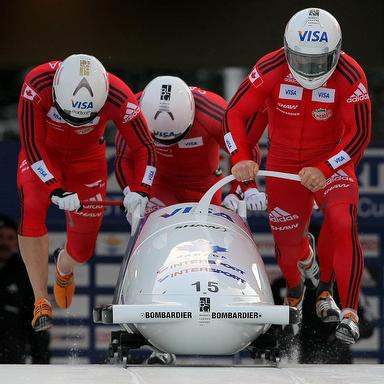 Proud to represent CANADA ... Proud to represent YOU !
Realtor Lyndon Rush Piloted this 4 man sled in 2010 and 2014 Olympics and won the Bronze medal for CANADA ! "Thanks everyone for cheering us on"
Welcome to TEAM RUSH ranked by Royal LePage as being in the TOP 1-3% CANADA wide for 8 years running!  We look forward to meeting you in person to introduce you to Central Alberta. We care about and work hard for our families and yours.

HIRE us:  Call or Text  @403-352-6775

Our family enjoys working in this active community. We also play together: golf, sail and wake board in the summer and in the winter it's hockey, skiing, ice fishing and snowmobiling.

We give extra services at competitive rates:

INDEPENDENT HOME INSPECTIONS & EVALUATIONS

HOME-STAGING :
- Arranging furnishings and decor to maximise home's positive attributes, minimize flaws, define spaces and appeal to the largest number of buyers.
"How one lives in a home is not how it should be presented as a product for sale."

MULTI MEDIA VIDEO TOURS and AERIAL

CHARITY CHECKOFF: Our project this year is Central Alberta Women's Shelter.  Over $300K raised locally for the Red Deer shelter since 2010.

Lyndon Rush  In his summer off season his specialty is Commercial Real Estate. Lyndon was the hard working Bobsled pilot for both the 2 and 4 man events for Canada in 2010 and 2014 OLYMPICS. He is now head Pilot Coach for Bobsled Canada.
Lyndon's contact info:
email: LDRush44@hotmail.com


Nathan Rush is a residential and condo specialist. He lives in Sylvan Lake and has earned in the last few years both Master Sales Award and President's Gold Awards by providing excellent service to his customers. 403-598-4865

Quish Yee Realtor is our Excellent licensed business assistant. She keeps us on track and handles clients directly as well.  Text or Call 403-596-2792

Jerry Rush  Heads up the team and works all of the above. Call or Text me direct 403-352-6775

Call us anytime at either our Sylvan Lake (403-887-2286) or our Red Deer office (403-346-8900). We enjoy serving you!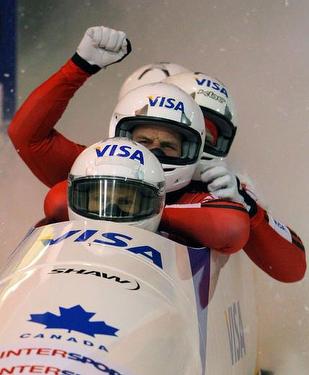 Lyndon Rush pilot and coach for Bobsleigh Canada
Rush will do the concentrating on details and you get to ride to Victory!
Come back daily for new listings.
Did you know?
---
---
Team Rush
Phone: 403-887-2286
Fax: 1-888-389-5848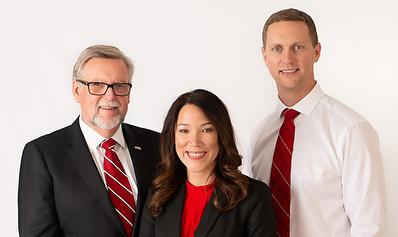 Jerry Rush team leader specializing in both commercial and residential 403-352-6775
Nathan Rush 12 years residential specialist 403-598-4865
Lyndon Rush 10 years commercial sales and leasing expert.
Quisha Yee licensed Realtor ready to help you through out the Buying process 403-596-2792
---